Anthropology alumnus puts his degree to work bringing relief to developing communities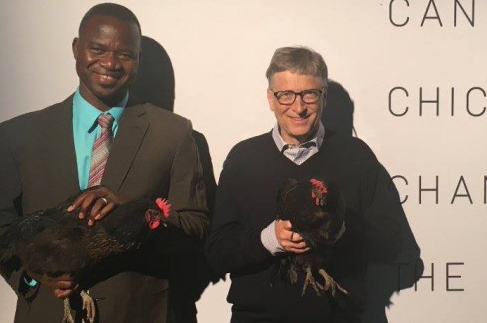 Batamaka Somé learned a lot when he earned his doctoral degree in anthropology at Illinois. Now, early in his career, he has learned that when people see you are passionate about something, it's hard for them not to be interested as well. That includes some of the most influential people in the world.
Somé lives with his wife, son, and daughter in his native African country of Burkina Faso, where he works as a research consultant. While working to alleviate regional poverty, he recently enjoyed international visibility by sharing a stage with Bill Gates, who threw the weight of the Bill & Melinda Gates Foundation behind one of Somé's projects.
It came after Somé worked as a consulting specialist for the Gates Foundation's Market Access Initiative of the Agricultural Development Program (and later for the World Food Program). He was enlisted as an independent researcher to study the effects of poultry in developing societies.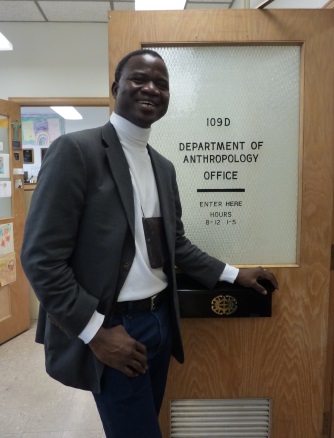 "I completed research on the impacts of traditional chicken farming among smallholder households of Burkina Faso and the implication on incomes and nutrition," Somé said. "I was invited to an event during the 2016 Forbes 400 Summit on Philanthropy to share a stage with the philanthropist Bill Gates, who took action about furthering the findings of that research."
Gates promised to donate more than 100,000 chickens to farming families. He also led a campaign for the support of livestock and raising poultry—considered a viable path for eradicating poverty—in developing economies, Somé explained.
Since 2014, Somé has been working in Burkina Faso as an independent research consultant focusing on agriculture and gender issues. He also leads trainings on gender mainstreaming—assessing the different implications of public policy on women and men—and develops gender strategy documents and action plans.  
"I enjoy the kind of work I do, and realize that my background in anthropology allows me to analyze issues more deeply, and propose actions for policy," Somé said.
Somé explains that the work he does impacts people and their lives, whether it be short or long term, and that motivates him to keep working hard. Thinking back to his time at Illinois, Somé appreciates the many things that influenced the decisions he made after graduation.
"My training in anthropology allows me to analyze issues at the micro-scale as well as in a holistic manner. I have to emphasize that the diversity of classes I took across department units and disciplines at U of I equipped me really well to enter the job market," Somé said.
One particularly motivating story occurred during Somé's time at the Gates Foundation, where a colleague asked him, "Dr. Somé, what do anthropologists do? We don't come across most of them in this building."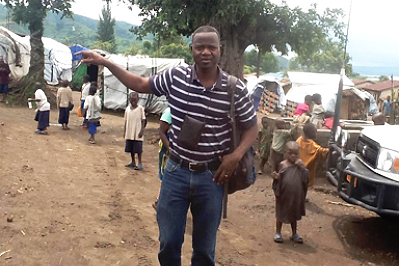 "I explained what I was working on and he expressed interest to read the project…I was designing a protocol for cultural sensitivity in the foundation staff's international travels," Somé continued.
After reading about the project, that same colleague came to Somé and thanked him for his work and dedication to his field—he wished he had read the protocol five years earlier.  
"This uplifting testimony confirmed my belief that anthropologists have a lot to offer," Somé said. "The U of I offers so many prospects, and I encourage students to take advantage of those prior to walking out of this amazing haven."
By Taylor Hoffman