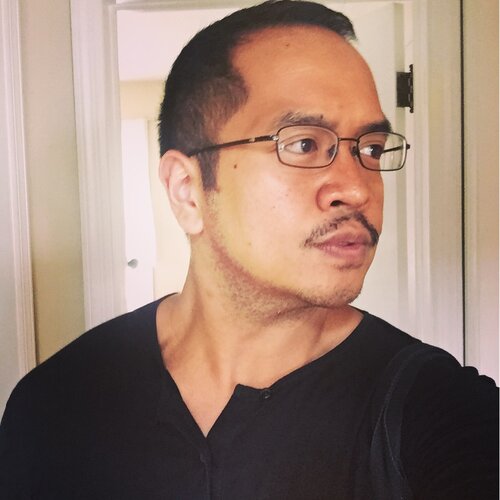 Contact Information
Department of Anthropology
607 S Mathews Ave.
M/C 148
Urbana, IL 61801
Sociocultural Anthropology
Biography
Paul Michael (Mike) Leonardo Atienza, Ph.D. completed their sociocultural anthropology degree requirements with a graduate minor in gender and women's studies on April 19, 2022. He is a research affiliate with the Seeing Systems INTERSECT group, an interdisciplinary collaboration among Urbana-Champaign scholars interested in the role of vision in technological systems. During the 2019-2020 academic year, Mike was a graduate fellow for the Illinois Program for Research in the Humanities.
Mike's multi-sited ethnography titled "The Promise of Intimacy," investigates the lived experiences of gay and bisexual Filipinos in Manila and Los Angeles. Looking specifically at digital media platforms on mobile phones and the allure of instant and limitless intimate social bonds, Mike examines how transnational connections of technology and intimacy shape people's notions of time and space, emotional attachments, self-presentation, and concepts of social difference such as race, class, sex, and gender.
One of the first to receive a masters of arts degree in Southeast Asian Studies at the University of California, Riverside's SEATRiP program (Southeast Asia: Text, Ritual, Performance), his thesis project was a webnography of user profiles and chat room communities in Guys4men.com--once the most trafficked social networking site for men seeking other men in the Philippines. A classically-trained tenor, Mike is one of the original vocalists for the California-based keroncong musical group, Orkes Pantai Barat.  
A collaborator with performance artist Maria Arte Susya Purisima Tolentino (formerly Aloha Tolentino), who uses the form of drag to analyze media representations and discourse of Filipina/o/x. Tolentino interrogates in/visible Filipina/o/x embodiments that inform the artist's notions of femininity, mother/land, and the trans/migrant self.  
Research Interests
digital media
genders and sexualities
Philippine diaspora in the United States
Southeast Asian/American Studies
performance studies
feminist technoscience
mass mediated communication
affects, feelings, senses
US empire
Education
2022 PhD anthropology, University of Illinois, Urbana-Champaign
2015 MA anthropology, University of Illinois, Urbana-Champaign
2010 MA Southeast Asian Studies, University of California, Riverside
2002 BA music and English, cum laude, University of California, Riverside
Additional Campus Affiliations
Highlighted Publications
Atienza, Paul Michael Leonardo. "'I Think I'll Be More Slutty': The Promise of Queer Pilipinx American Desire on Mobile Digital Apps in Los Angeles and Manila." In Q&A: Voices from Queer Asian North America. Martin F. Manlansan IV, Alice Y. Hom, and Kale B. Fajardo, eds. Philadelphia: Temple University Press, 2021. Pp. 237-247.
Atienza, Paul Michael Leonardo. "Censoring the Sexual Self: Reflections from an Ethnographic Study of Gay Filipinos on Mobile Dating Apps in Manila." The Asia Pacific Journal of Anthropology 19, no. 3 (2018): 231-244.
Atienza, Paul Michael Leonardo. "Remaking Future Worlds: Possibilities from Cultures of Science and Technology," in Illinois 150: The 21st Century Research University and the Public Good. Kevin Hamilton, ed. Urbana, IL: Windsor and Downs Press, Sept. 30, 2019. https://iopn.library.illinois.edu/pressbooks/research150/. The Illinois Open Publishing Network (IOPN).