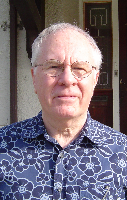 Biography
Clark Cunningham's (D. Phil., Oxford University, 1963) scholarly interests have concerned social structure and culture change, medical anthropology, symbolism, traditional architecture, religion, ethnicity and minority problems, migration, impact of development projects, and social problems, health care, and the growth of social sciences in developing nations. His ethnographic work has been in Indonesia, Thailand, and the U.S. He has taught courses such as Medical Anthropology, Social Structure, Peoples and Cultures of Insular Southeast Asia, Southeast Asain Civilizations (with F. K. Lehman), War and Peace in Cross-Cultural Perspective, Religion in Asian Societies, and the Introductory courses to Cultural Anthropology and Social Anthropology and Ethnology. He also introduced the first course on campus to deal with Asian American Experiences and taught Indonesian language on various occasions.
Additional Campus Affiliations
Highlighted Publications
ENCYCLOPEDIA ENTRIES
Cunningham, Clark. "Indonesian Americans." Encyclopedia of Race, Ethnicity, and Society, Los Angeles: Sage Publications, 2008.
Cunningham, Clark. "Indonesian American Experience: History and Culture." Asian American History and Culture: An Encyclopedia, New York: M.E. Sharpe, 2009.
BOOK CONTRIBUTIONS
Cunningham, Clark. "Unity and Diversity among Indonesian Migrants to the United States." Emerging Voices: the Experiences of Underrepresented Asian Americans, edited by Huping Ling. New Brunswick: Rutgers University Press, 2008.