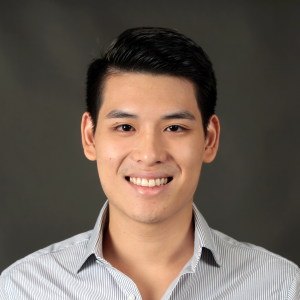 Contact Information
Department of Anthropology
109 Davenport Hall
607 South Mathews Avenue
Urbana, IL 61801
Biography
Matthew Go is a doctoral candidate in the Department of Anthropology at the University of Illinois at Urbana-Champaign and forensic anthropologist at the Department of Defense POW/MIA Accounting Agency in Hawaii. His primary research focus is in forensic anthropology with regional attention in the Philippines. Ancillary interests include human anatomy, bioarchaeology, ecological and evolutionary biology, and entomology.
In 2016, Matthew was awarded a four-year Doctoral Fellowship from the Social Sciences and Humanities Research Council of Canada to advance the investigative and scholarly capacity of Filipino forensic anthropology. He was then granted an additional three-year Graduate Research Fellowship in STEM from the U.S. National Institute of Justice in 2017 to refine sex and ancestry estimation methods for Filipino crania. His dissertation compares and contrasts cranial morphology from a contemporary cemetery population in Manila to worldwide datasets.
Among Matthew's current projects includes guest co-editing the journal Forensic Anthropology's special issue on East and Southeast Asian forensic anthropology, which stems from an invited symposium organized in 2017 for the 86th Annual Meeting of the American Association of Physical Anthropologists in New Orleans, LA. He has also been a Visiting Scientist at the City of New York Office of Chief Medical Examiner, and is Affiliate Scholar at the Archaeological Studies Program of the University of the Philippines.
Education
2016 M.A. in Biological Anthropology, University of Illinois at Urbana-Champaign
2015 B.A. (Hons. with Distinction) in Archaeology, Minor in Biological Sciences, Simon Fraser University
2015 Certificate in Forensic Studies, Simon Fraser University
Grants
2017-2020 Graduate Research Fellowship in STEM, National Institute of Justice (Award Number 2017-IJ-CX-0008)
2016-2020 Doctoral Fellowship, Social Sciences and Humanities Research Council of Canada (Award Number 752-2016-0221)
2016-2017 Graduate Student Summer Research Assistance, Department of Anthropology, University of Illinois at Urbana-Champaign
2015 Vice President of Research Undergraduate Student Research Award in Sciences, Simon Fraser University
2014 Vice President of Research Undergraduate Student Research Award in Social Sciences and Humanities, Simon Fraser University
Awards and Honors
2018 Forensic Science Foundation Student Travel Grant, American Academy of Forensic Sciences
2019 William S. Pollitzer Student Travel Award, American Association of Physical Anthropologists
2018 William S. Pollitzer Student Travel Award, American Association of Physical Anthropologists
2017 Edward M. Bruner Award for Academic Excellence and Promise in Anthropology, University of Illinois at Urbana-Champaign
2017 UIUC List of Teachers Ranked as Excellent (Medical Gross Human Anatomy II)
2017 William S. Pollitzer Student Travel Award, American Association of Physical Anthropologists
2016 UIUC List of Teachers Ranked as Excellent (Medical Gross Human Anatomy I)
2016 William S. Pollitzer Student Travel Award, American Association of Physical Anthropologists
2016 Graduate College Conference Travel Award, University of Illinois at Urbana-Champaign
2013 Ingrid Nystrom Archaeology Award, Simon Fraser University
Courses Taught
ANTH 143 - Biology of Human Behavior, College of Liberal Arts and Sciences
ANTH 246 - Forensic Science, College of Liberal Arts and Sciences
ANTH 270/370 - Forensic Anthropology, Illinois Wesleyan University
BMS 622 - Medical Gross Human Anatomy I, College of Medicine
BMS 623 - Medical Gross Human Anatomy II, College of Medicine