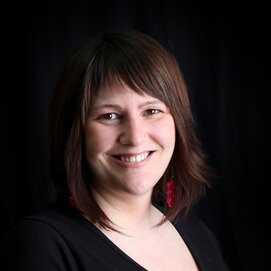 Contact Information
Department of Anthropology
607 S Mathews Ave.
M/C 148
Urbana, IL 61801
Biography
I am a Doctoral Candidate in biological anthropology at the University of Illinois Urbana-Champaign and received my MA in Anthropology from The George Washington University. I specialize in the evolution of human and nonhuman primate growth and development and also have strong expertise in human anatomy and osteology. Teaching has been an integral part of my training. I have had the opportunity to instruct many courses in various formats. 
Research Description
My dissertation is aimed at uncovering the relationships between dental eruption and somatic and reproductive development in one species of wild primate, Chlorocebus aethiops, across populations and among environments. Uncovering the relationships between dental eruption and other developing systems is critical to our understanding of the evolution of the distinct suite of life history traits exhibited by modern humans. Patterns of dental eruption have long been used to reconstruct life histories for fossil hominins; however, producing reconstructions that are more accurate relies on advances in our knowledge of these relationships among extant primates. The results of my dissertation will shed light on the ways in which dental eruption and other systems are influenced by environmental factors and help determine the robusticity of predictions made using dental eruption.