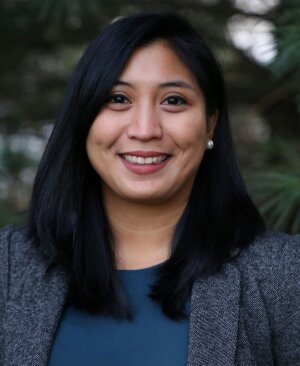 Contact Information
Department of Anthropology
607 S Mathews Ave.
M/C 148
Urbana, IL 61801
Biography
Kathrina Aben is a Doctoral Candidate with a specialty in historical archaeology and Filipino-American heritage. Anthropological training and education includes a Master in Applied Anthropology (2013) from University of Maryland, College Park and BA in Anthropology (2010) from Howard University.  Previous archaeological experience include cultural resource management (CRM) projects on prehistoric and historic sites in the Mid-Atlantic, Southwest, and Great Basin regions in the U.S. associated with Asian-American, African-American, Native-American, and Euroamerican histories. Kathrina currently serves on the Board of Trustees for the Rita M. Cacas Foundation to preserve Filipino-American history in the Washington D.C. metropolitan area.
Research Interests
Historical Archaeology
Filipino-American History
Race and Identity
Foodways and Food Insecurity
Research Description
Kathrina studies Filipino-Americans in the mid-20th century. Her dissertation focuses on Filipino farmworkers and households in San Joaquin County, CA (1939-1965) and the impact of structural racism on food accessibility. This will be studied through multi-method approaches that include oral history, foodmaps, documents, and material culture.
Education
Master in Applied Anthropology (2013), University of Maryland, College Park (UMCP)
BA in Anthropology (2010), Howard University (HU)