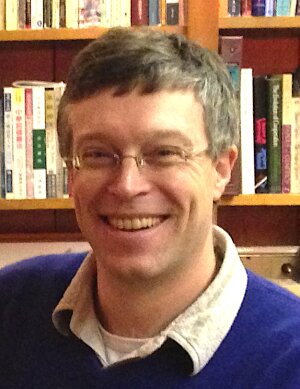 Contact Information
Department of Anthropology
607 S Mathews Ave.
M/C 148
Urbana, IL 61801
Research Interests
Sociocultural anthropology; policing, politics, law, security, justice, governance, administration and democracy; China, Taiwan and Hong Kong.
Education
B.A in Mathematics, University of Oregon
Ph.D in Anthropology, University of Chicago
Courses Taught
EALC 550 The Anthropology of Modern China
ANTH 515 Ethnographic Methods and Sociocultural Theory
ANTH 499 Political and Legal Anthropology
ANTH 499 The Anthropology of Policing
ANTH 499 Police Science and Administrative Technology in China
GCL147 Police, Culture, and Inequality
GEOG199 Ferguson and Beyond: Race, Space, and Policing in 21st-Century America
ANTH 399 Asian Martial Arts
Additional Campus Affiliations
Associate Professor, East Asian Languages and Cultures

Recent Publications
Martin, J. T. (2020). Weak Police, Strong Democracy: Civic Ritual and Performative Peace in Contemporary Taiwan. Current Anthropology, 61(6).
Martin, J. T. (2019). Sentiment, Reason, and Law: Policing in the Republic of China on Taiwan. (Police/Worlds: Studies in Security, Crime, and Governance). Cornell University Press.
Martin, J. T. (2018). Police and Policing. Annual Review of Anthropology, 47, 133-148. https://doi.org/10.1146/annurev-anthro-102317-050322
Martin, J. T. (2018). Police culture: What it is, what it does, and what we should do with it. In K. G. Karpiak, & W. Garriott (Eds.), The Anthropology of Police (pp. 34-53). Taylor and Francis. https://doi.org/10.4324/9781315687759-3
Martin, J. T. (2017). Affect: The Virtual Force of Policing (Taiwan). In D. Fassin (Ed.), Writing the World of Policing: The Difference Ethnography Makes (pp. 91-110). University of Chicago Press. https://doi.org/10.7208/chicago/9780226497785.003.0005