Anthropology Professor Jane Desmond's students in upper-level course 'The Cultures of Nature' (ANTH 375) received a special visit this week by the U of I Wildlife Clinic, which is part of the College of Veterinary Medicine. They discussed human conflicts with wildlife, here, in our community and enlisted the help of several wildlife 'Ambassadors' in order to highlight the span of their work. Ambassadors are animals who are unable to function in the wild after sustaining injuries, despite being nursed back to health. Instead, they serve an important role as ambassadors to inform and alert humans on wildlife issues. 
Only a few of the 2,000 animals per year treated by the Wildlife Medical Clinic are candidates for Ambassador status.  After recovering from injuries they must be non-releasable due to an inability to survive on their own in the wild, and the clinic must receive state permits to rehabilitate them.  In addition, individual animals must have the capacity to be in public without undue stress.  Student volunteers work long hours to train them through positive reinforcement to follow simple commands like "step up" which keep them safe and comfortable when in public, and always the animal's welfare is the primary concern in any educational event.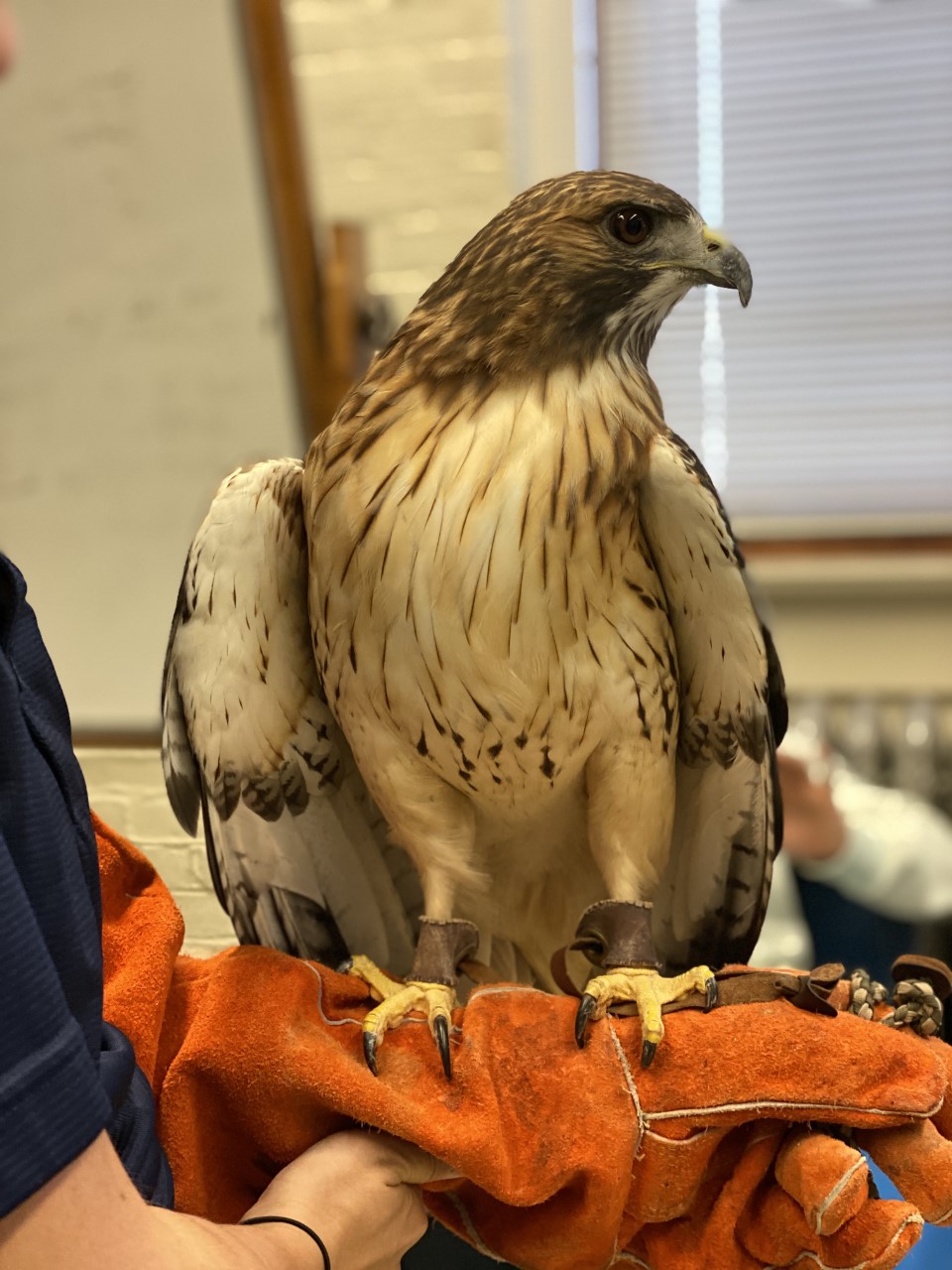 Students in class are free to choose the level of their interaction with the animal.  Some choose to get up close to the Ambassadors, relishing the chance to see a raptor up close for example, while others are more comfortable observing at a distance.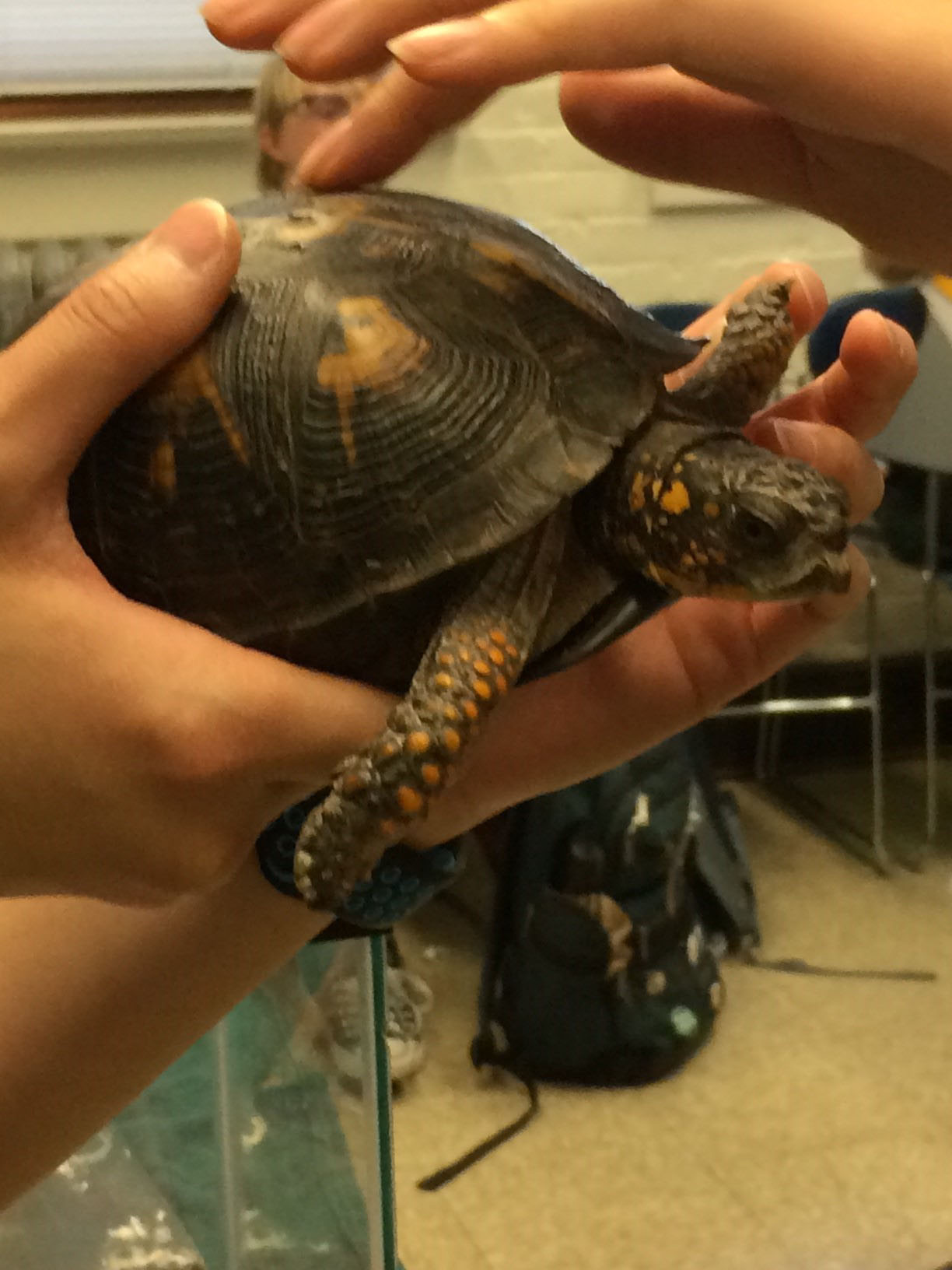 Students heard a talk about conservation and had the chance to meet animals-ambassadors up close. One of them is Odin, a red tail hawk, who has served as an ambassador for the last 20 years! He had been brought into the clinic at age 2 by a local citizen. He was accompanied by Hazel, a box turtle who had originally been taken from the wild by a family, who lacked the knowledge to provide adequate husbandry. As a result, Hazel suffered from malnutrition due to an inappropriate diet and hence lost some toes due to bone loss.  Because she was so habituated to humans, Hazel could not survive in the wild on her own, and now serves as an Ambassador to teach people about reptiles in our area.
The visit highlights a growing emphasis on human-animal relations and zooanthropology nationally, which is one of the foci of this course. Professor Desmond has been building the study of human-animal connections here at the UofI since 2012, when she directed the campus-wide initiative "Knowing Animals:  Histories and Futures of Human-Animal Relations" for the Center for Advanced Study on campus. She believes that bringing animals into the classroom is just one more way to make that relationship subject to critical analysis. 
Directory
santos3
Monica Fides Amada